CMI for Houston Generator Repair Maintenance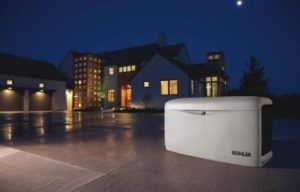 If you are presently in Houston, and in need of Houston generator repair maintenance, Community Motors is open for business and we are here to help. In the aftermath of this tremendous storm and flooding in Houston, it is important to have a generator working in the event that you have lost power. Generators are your family's failsafe against a natural disaster. A generator in good working order can help you keep your perishable foods in acceptable condition. This is vital if grocery stores are closed or inaccessible.
Whole-home generators were once considered to be a luxury, but this is no longer the case. This past week our generator clients all over Houston have been blessed with power which kicked in right when the power went out. You may now be thinking for a generator for your own home. If so, please give us a call or come by. You may need Houston generator repair maintenance for an existing unit. Community Motors does that. Much like an automobile or truck needs a tune-up, so does a generator. And when you really need it, you'll be glad you had your generator in ideal working order.
Take charge before the electricity goes out the next time in Houston with a reliable home generator from Community Motors, Inc. Community Motors also repairs most generator brands, makes and models. Call CMI today.