Houston Electric Motor Rewind at Community Motors, Inc.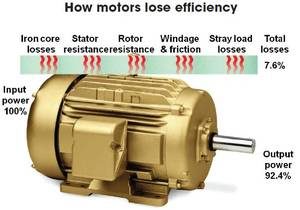 Community Motors is devoted to providing customers in Houston with the highest degree of service at all times. Even electric motors which are employed infrequently, or compact motors that are typically used briefly, may require repairs and maintenance more than you think. Nonetheless, these motors are often costly and time consuming to replace so looking after them does pay off. If you would like to discuss maintenance, repairs or Houston electric motor rewind, give us a call or email us.
The electric motor mechanics at Community Motors are your partners in preventative maintenance, effectiveness and efficiency. Downtime at a facility or job can not only be costly, but result in a loss of productivity which reflects poorly on your business reputation. We offer extensive rewinds that will never lessen the work operation of the motor unit. Community Motors can perform tests and motor winding analysis which help prevent interruptions to a facility's operations.
Houston Electric Motor Rewind Preventative Maintenance
Preventative maintenance will ensure the optimal condition and life of an electric motor. Ongoing, we can check the lifespan and condition of a motor. Your motor's operating condition as well as what is left of the machine's operating and insulation system is expertly evaluated.
Electric motor wind, performed incorrectly or inefficiently, can come back to bite you. So first, perform electric motor wind analysis. Motors can be saved from premature failure. Also the winding insulation's dielectric strength can be also be determined during the analysis. Let Community Motors help you with this preventative maintenance key component.
An improper Houston motor rewind can give rise to a decline in the optimum amount of efficiency of a motor. If you go somewhere other than Community Motors, please make sure that the rewind they are planning to to do on your motor isn't going to decrease efficiency and dependability.
Be sure to check out the Community Motors, Inc. Facebook Page!