Houston Electric Motor Repair Rewind and Maintenance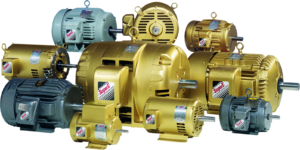 Community Motors, Inc. provides Houston electric motor repair rewind on AC and DC electric motors. If you require in-house repairs or onsite service, we can come to you. We are onsite for a large number of our clients all through the Houston area and beyond in Texas. Just another reason why Community Motors Inc. is the Houston electric motor repair rewind leader in Texas.
A variety of service options makes Community Motors the best fit for our customers. Ask any of them. When you are in need of emergency electric motor repair or motor rewind, you get adaptability and immediate management of your specific requirements.
In the field, we can arrive at your facility and provide maintenance, bearing replacement, troubleshooting and cleaning. Our objective is returning you to operational capacity as fast as we can. We offer rapid service when you need it most. Your electric motor repair or rewind emergency is our emergency. The field technicians at Community Motors, Inc. are ready for troubleshooting and repair at your location in the Houston area and beyond. Call us to see if we can come to your location.
There is often discussion with respect to whether one ought to replace or rewind an electric motor when it wears out. Motor rewind is preferable if the magnetic core has not been damaged or harmed. With the right repair techniques, the engine should provide the same performance as it did originally. Or, when a electric motor fails, one may also have the chance to upgrade effectiveness. Particularly if the motor is older than a decade.
Community Motors is your approved Houston Sales and Service Center for WEG, North American Electric, NIDEC, US Motors, Emerson, Lincoln Motors, Baldor, ABB, Brook Crompton and Leeson.
Be sure to check out the Community Motors, Inc. Facebook page!